Recent Posts…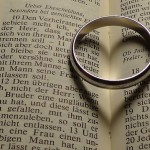 [pullquote] The question: Hi, I am researching the topic of marriage according to the scriptures. My question is: What constitutes marriage? Before you answer I want you to know that I am aware of how this question is not easy to answer. I have been researching it for days now and still have not been able […]
Random Posts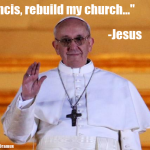 He's the first Francis, the first Jesuit, the first American, etc. His papacy will probably be noted for its accent on humility.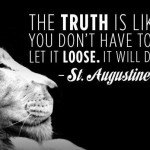 "Preach the Gospel Always, And Put Words Into The Mouths Of Saints When Applicable." One of my favorite quotes by St. Francis of Assisi is probably the only one you know.  "Preach the gospel always, use words [only] when necessary."  I think it sums up a lot of the Christian ideal in many ways, particularly […]
In my fifth grade science class, we learned about "light pollution."  It didn't make sense until seven years later when I left for college.  I visited home one weekend and went to a friend's house and finally understood the "light pollution" that my science teacher had talked about years earlier.  I'd become so used to […]
SPOILER ALERT Fr. Robert Barron takes some interesting points from the most recent James Bond flick, Skyfall.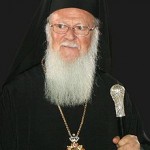 AsiaNews.it declares that Patriarch Bartholomew I of Constantinople will attend the inaugural mass of Pope Francis.  This is absolutely historic, as it hasn't happened in nearly a millennium! Catholic/Orthodox relations have been steadily improving since Vatican II, and in recent years, Popes like John Paul II and Benedict XVI have placed a heavy emphasis on ecumenical dialogue with […]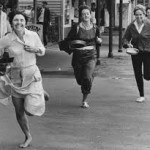 The day before Ash Wednesday has many different names and traditions, to include Fat Tuesday and Mardi Gras.  However, there is one fairly recent pre-Ash Wednesday tradition that actually takes place right here in Kansas.  It began in England with the observation of Shrove Tuesday.  This tradition is what we know today as the International Pancake […]